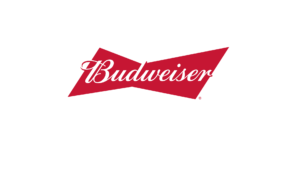 For more information, contact
L & F Distributors, LLC
(956) 687-7751, info@Lnfdist.com
DAY FRESH BUDWEISER TO ARRIVE IN RIO GRANDE VALLEY
McAllen, TX October 27, 2016 – Delivery of the freshest Budweiser you'll taste makes its way to the Rio Grande Valle today from the local Anheuser-Busch brewery in Houston, Texas.
Available only by special request, local Anheuser-Busch wholesaler L&F Distributors – McAllen and L&F Distributors – Harlingen will make day fresh Budweiser available to consumers at several retail accounts.
Budweiser is a medium-bodied, flavorful, crisp American-style lager. Brewed with the best barley malt and a blend of premium hop varieties, it is an icon of core American values like optimism and celebration. Budweiser is brewed with a commitment to quality using only the freshest ingredients by brew masters in Houston, Texas and 11 other Anheuser-Busch breweries throughout the United States.
Each Budweiser that arrives in the Rio Grande Valley is bottled, canned, or legged with a "Born On" date.  This ensures that your Budweiser is always fresh. The day fresh Budweiser arriving in the RGV will have a born date of 10/27/16; the freshest Budweiser available to consumers.
For more details on where to find your day fresh Budweiser, flow @L&F Distributers – McAllen and @L&F Distributers – Harlingen on Facebook, Instragram and Twitter.
# # #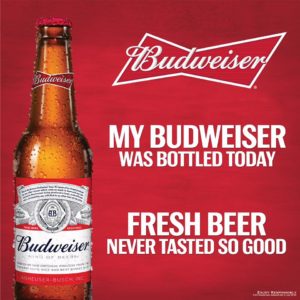 Share and Enjoy